As a wedding videographer or wedding photographer we often are on the look out for that far away destination wedding, as if the distance is going to make everything beautiful, or more romantic. I have the same with picking a holiday destination, some how that far flung place can make the adventure more appealing. Don't get me wrong, I have travelled many a distance to film couples stories and have loved every minute of it but what I have come to learn is basically... its nothing to do with distance or a far off location, its about you guys and I know this because one of the most beautiful, heartfelt, fun and sincere weddings I have ever filmed turned out to be 50 minutes from my door ("local" in my book!)
I'll talk more about the day and John and Isabelle in a moment as they deserve quite a few paragraphs but to start with I'm going to talk about Bowcliffe Hall. From a selfish point of view it really is a wedding videographer's dream. Nestled in the middle of Yorkshire - the colour palette, the natural light streaming into the ceremony room, the grounds all create the perfect location for one of the biggest days of your life. I often take my couples away from their venue for their portraits sessions but in reality the grounds are so, so beautiful at Bowcliffe that it makes the day even easier for my couples. Just a few steps away from the terrace and your are in beautiful lawned gardens with flower lined walkways, a tiny chapel and just a whole heap of loveliness. I guess what I'm saying is, the things I look for from a creative point of view seem to be the same things that draw couples there. (Not to mention the food is insanely good...INSANELY good)
Lets talk about John and Isabelle...
I instantly fell a little bit in love with these guys, they are utterly gorgeous inside and out and they are the kind of couple that will still be crazy about each other in 20, 30, 40 years and part of all that is their adorable son Hayze, who, dressed in a matching suit to the rest of the groomsmen, melted my heart! The biggest thing about these guys was how much fun they have together. For their entire wedding day they didn't let any kind of stress creep in and just enjoyed every moment. John's speech about Izzy will go down as one of my all time favourites and you only have to notice how Izzy looks at John to know how she feels about him.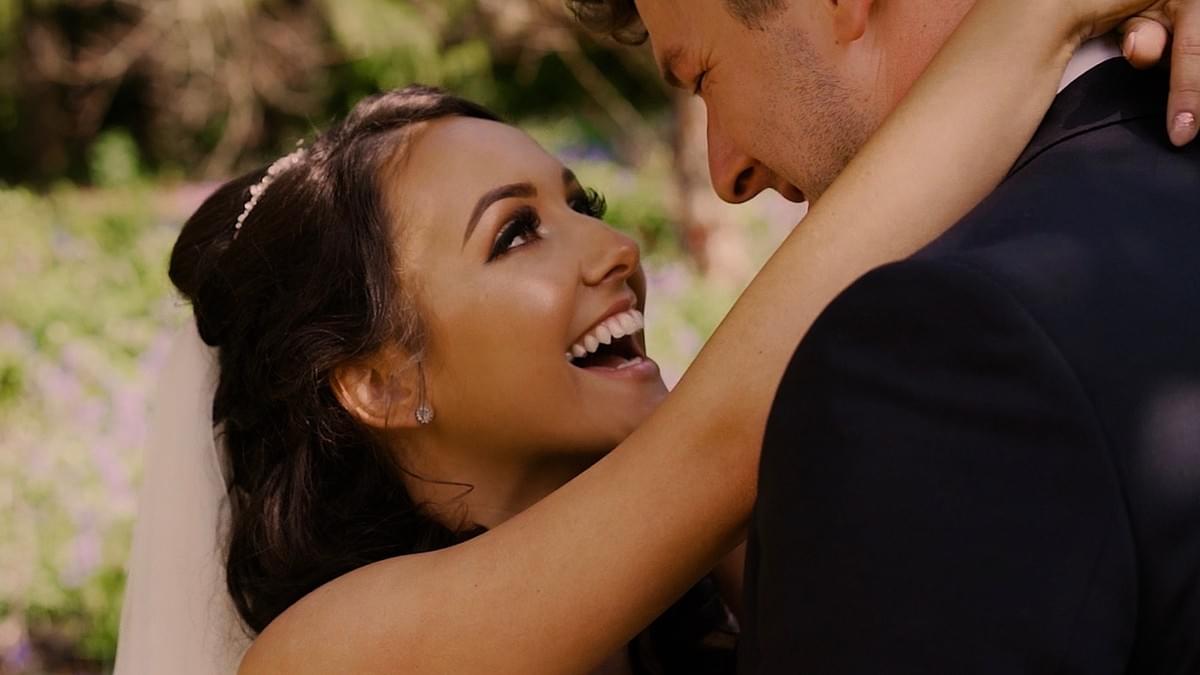 I knew from the moment I laid eyes on you, I wanted to spend all of my days left on this planet with you
Some of my favourite bits of the day were hanging out with them both for their portraits sessions, they are so at ease with each other, and giggling in between shots meant it was the perfect mix of romance and silly.
My kind of couple!
The day was spent surrounded by family, I know that's the usual for a wedding day, but what struck me was how close Izzy was to her sisters, how well everyone got on, how happy they all were to be part of John and Izzy's day. Importantly John's speech about his mum Hazel had the room in tears - but it was such a fitting tribute to someone who couldn't be with them in person, and a thank you for everything she did for him. It was so brave and will stick with me for a long time.
Finally, after spending an awesome day with this pair and the super lovely Ross from RGM Photo we scurried away and said our goodbyes, only to hide out in the venue whilst the rest of the guests carried on the party. We then reappeared and asked John and Isabelle to pose for one last shot just as the guys from Optium Fireworks started their display!
The fireworks were a complete surprise from Isabelle's mum Liz and she hatched the plan to perfection. What a gift.
Here's all the joy and John and Isabelle's highlights film, thanks for the memories guys, keep doing what you're doing and showing the rest of us how it's done,
Sooze xx